CNRS researcher
PI of the ERC Starting grant ANADEL
---
Research interests :   microlocal analysis, nonlinear PDE, hyperbolic equations on manifolds with or without boundary, dispersion, long time behaviour of solutions, propagation and reflection of singularities, diffraction phenomenon.
---
Invited talks :  
---
Grants :
2018-2023      PI of the ERC Starting Grant ANADEL
2017-2018       PI of the ANR grant "Analyse des équations dispersives"
2012-2018       Member of the ERC Advanced Grant SCAPDE (coordinated by Gilles Lebeau)
2012-2016       Member of the ANR grant GEODISP – "Geometry and dispersion for nonlinear waves" (coordinated by Fabrice Planchon)
2008-2011     Member of the ANR grant "EDP- Dispersives" (coordinated by Nicolas Burq)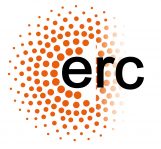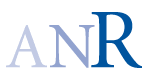 ---
Responsibilities :
National 
2016–                   Elected member of the National Committee for Scientific Research (CoNRS), (section 41 – Mathematics) ;
The CoNRS sections serve as hiring and evaluating committees for CNRS positions.
2017–                   Member of the HCERES evaluation committee (Haut Conseil de l'Evaluation de la Recherche et de l'Enseignement Supérieur) (in particular evaluation of the following departments : LAGA, Paris 13, LaMME, Evry et  CMAP, Polytechnique)
2018–                  Associate member of the INSMI's ERC committee. The goal is to help and encourage applicants to ERC grants.
Local
2019                     Member of the "Advanced Research Program" committee of the University Côte d'Azur 

2014-2018         Elected member of the UFR Sciences Council, University Nice Sophia-Antipolis
2012-2018         Elected member of the permanent committee of humain ressources (CPRH) concerning sections 25-26-60 of the CNU, University Nice Sophia-Antipolis
Other
2015, 2016         Member of recruiting committees on  Maitre de Conférence Positions (Montpellier, Strasbourg – 2016, Nice – 2015)
2015, 2019         Referee for ANR
---
Organisation (workshops and seminars) :
06/2019          "Dispersive Waves and Related Topics", Bergen, Norway
06/2019          "Quantum Resonances and Related Topics", IHP, Paris
02/2019          "Nonlinear Waves and Hamiltonian PDEs", La Thuile, Italy
09/2018          "GE2MI conference on PDEs, Control Theory and Related Topics", Foz del Arelho,  Portugal
02/2018           "Dynamics of Hamiltonian PDEs", La Thuile, Italy
10/2017            "Propagation of Singularities in Dispersive PDEs", WPI Vienna, Austria
01/2016            "Seventh Itinerant meeting in PDEs", LJAD, Nice
10/2013            "Blow-up, Dispersion and Solitons", LJAD, Nice
—
2013-2015      Co-organiser of the Seminar "Geometry and Analysis", LJAD, Nice
2009-2010     Co-organiser of the Seminar "Analysis and PDE", Johns Hopkins University, Baltimore, MD, US
---
Students :
---
Post-doctorants :
Felice IANDOLI     (since 2018)        (ERC ANADEL)
Jiqiang ZHENG     (2017-2018)         (ANR ANADEL)
Lucrezia COSSETTI   (2018)             (ANR ANADEL)
PhD Students :
Len MEAS               (2014-2017), co-direction with Gilles Lebeau (ERC SCAPDE)
Master Students :
Kevin LeBALC'H    M1 Thesis (2014)
Member of the jury for the PhD defense of :
Chenmin SUN, David LAFONTAINE (2018)
---
Teaching :  ( around 64H of teaching every year between 2011-2016 )
---
2015-2016 –  Teaching (substitute) at University Nice Sophia-Antipolis
Analyse de Hilbert (M1) — 36H (teaching assistant)
Preparation for the admission to Superior Schools -20H (instructor)

 
2011-2015 –   Teaching (substitute) at University Nice Sophia-Antipolis
2012-2013 Master course (M2) : "Wave equation in domains with boundary" — 15H (instructor)
Integration and Probability (L3 MASS) — 40 H/ year (teaching assistant)

Preparation for the admission to Superior Schools –20H/ year (instructor)

 
2009-2010  –   Teaching at Johns Hopkins University, Baltimore MD
 Linear Algebra (Math. 201) (180 students) — 50H (instructor)
Differential Equations with Applications (Math. 302) — 70H (instructor)
Introduction to Real Analysis (Math. 405) — 30H (instructor)
Topics in Analysis (Math. 726) – (graduate course)
2006-2009 –   Teaching Assistant at Paris 11 University (Orsay)
Calculus (Math. 151 and Math.152) (around 67 H / year)